Wauwatosa Personal Injury Attorney, Insurance Settlements, Trial Litigation
What Will We Do? Why Did This Happen? Do We Need a Lawyer?
The aftermath of an accident or injury leads to difficult questions and a range of emotions. You face recovery from painful injuries and a disruption of your life. You may wonder how the bills will get paid, whether and when you can return to work, the long-term impact of the injury. We can help.
The Mission of Egelhoff Law Offices
Our mission is to take the burden of worry away from the victims. We offer compassionate care of clients, and handle every case with integrity and a determination to fight for your rights. Put your trust in Egelhoff Law Offices to seek the maximum compensation possible while you focus on healing and putting your life back together.
I am Michael Egelhoff, a Wauwatosa personal injury attorney serving the greater Milwaukee, Wisconsin area and clientele statewide. I have represented accident victims in private practice since 1993, with success in a wide range of personal injury cases. For 25 years, I have been helping injured people in Wisconsin get fair and just compensation for their injuries.
I belong to the Wisconsin Academy of Trial Lawyers, the Association of Trial Lawyers of America, the Wisconsin Association of Justice, as well as, the Milwaukee Bar Association and the Wisconsin Bar Association. I practice in all state and federal courts, including both the Eastern and Western Districts of U.S. District Court.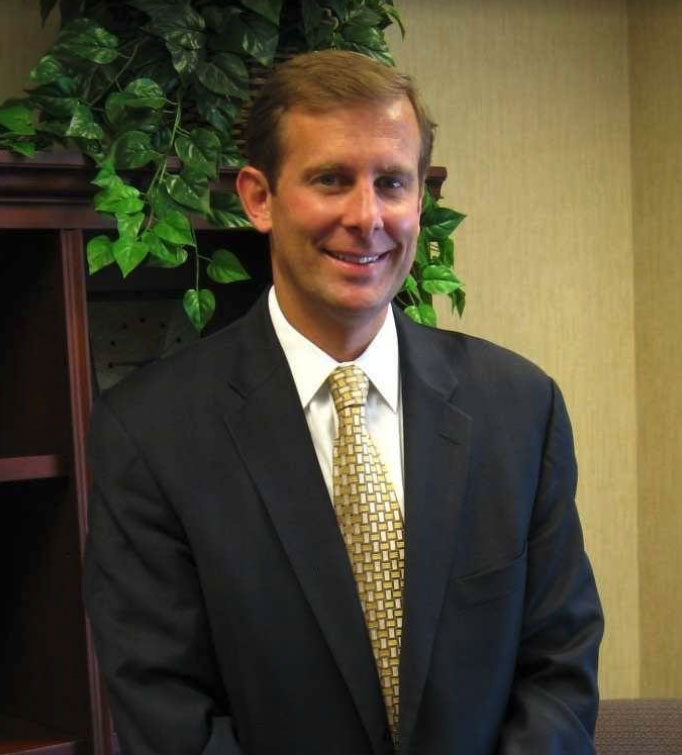 My Background Is Your Advantage
My 25 years of experience include three years litigating claims for the largest personal injury law firm in Milwaukee where I handled a broad array of cases from workplace injuries to catastrophic car accidents. I spent another 4 years working for another high profile injury firm in Milwaukee helping the injured. I also worked one year as an insurance defense attorney. I use this inside knowledge to my clients' advantage – anticipating the tactics the insurance companies will use to fight the claim, and knowing how much they typically pay out in similar cases.
In 2004, I founded Egelhoff Law Offices Inc. My mission was to combine my experience with my passion to provide compassionate, personal, and repectful representation to my clients.
Egelhoff Law Offices will not take less than you deserve – we work hard to obtain the full value of your claim. If we can't reach a fair insurance settlement, I have the litigation experience to take your case confidently to court.
We stay in contact with clients. I am available "24 / 7" to answer questions. I return phone calls and e-mails promptly, and provide clients with frequent updates about their claims.
For compassionate representation when you or a loved one has been hurt by the negligence of others, contact a Wauwatosa personal injury attorney dedicated to justice and rightful compensation. You will meet with me personally in your free consultation. I can meet you at your home or hospital in the greater Milwaukee area, including evenings and weekends by appointment. Egelhoff Law Offices charges no attorneys' fees if there is no recovery for you.
MILWAUKEE AUTO ACCIDENT LAWYER
WISCONSIN CAR ACCIDENT INJURY CLAIM ATTORNEY
Based in Wauwatosa, Wisconsin, the Wisconsin car accident injury claim attorney at the Egelhoff Law Offices provides car accident, auto accident, fatal rollover injury, traffic crash, I94 wreck, I20 crash, and interstate accident legal services to victims of personal injury accidents and negligence. Our Wauwatosa attorneys serve the greater Milwaukee area and clients statewide including Brookfield, Waukesha, Racine, Kenosha, Elkhorn, Lake Geneva, Mequon, Menomonee Falls, West Allis, Greenfield, Franklin, Oak Creek, Elm Grove, Brown Deer, Whitefish Bay, Thiensvile, Germantown, Grafton, Port Washington, Cudahy, St. Francis, New Berlin, Cedarburg, Ozaukee County, Milwaukee County, and the surrounding communities.